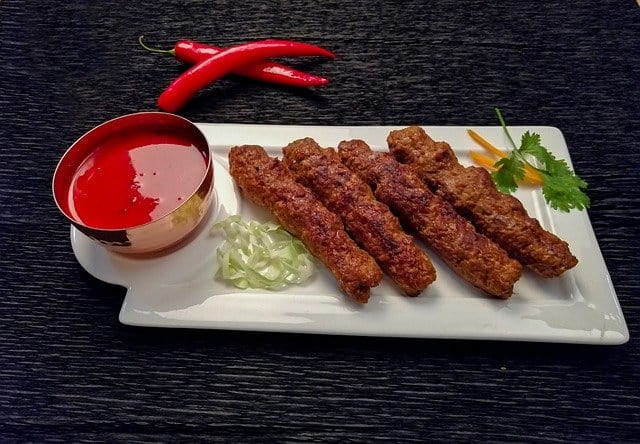 Where can you find incredible Italian pasta, spicy chicken ramen noodles, or high-quality spices without having to leave your house? Just a few short years ago, it would have been impossible, but thanks to the internet, you can have the flavors of the world brought right to your doorstep. While there are many virtual options out there, here's a list of the 10 best online grocery stores for ethnic food. 
Satisfy your cravings for everything from OX-Tongue Shaped Cakes to Master Kong Beverages with an order from Asian Food Grocer. They also carry personal items such as thermal bottles, writing instruments, and notebooks.
Shipping: $5 flat delivery fee for orders over $30.
The diverse selection of Asian products on Yamibuy includes food and drink, and also clothing, K-beauty essentials and home appliances such as rice cookers. Even better, the site often has sales, promotions, or discount codes.
Shipping: Free for orders over $49.
If you're looking for a site that carries Italy's best foods including real extra virgin olive oil, high quality canned tomatoes, and pasta, there's no better online shop than Gustiamo. You can even narrow down the products by region and/or producers!
Shipping: Within the Continental United States, shipping charges are $7.75 plus $2 per additional item. Orders of seven items or more are charged the maximum shipping fee of $19.75.
If you've ever been to South Korea, you might recognize H Mart as a local supermarket chain. They also have an online shop so we can all find our favorite products including delicious noodles, sheet masks, and even toothpaste! Residents of New York and New Jersey can even enjoy deliveries of fresh foods such as meats, frozen treats, and produce.
Shipping: Free shipping for orders over $49.
America's oldest and largest online Indian grocery store is one of the best online grocery shops for ethnic foods and carries many of the products that are hard to find elsewhere. Whether you need food supplies, cooking utensils, health and beauty items, or incense, this is a fantastic resource.
Shipping: There is a detailed table listing delivery fees, but it is possible to get free shipping with an order over $109 as long as it's under 30lbs.
This online Asian food grocery store offers food and snack items, K-beauty products, and a robust selection of goods for kids. For a unique gift, Cokoyam also sells gift boxes and allows customers to request personalized love letters in English, Korean, or Chinese.
Shipping: Cokoyam is located in California and offers three different tiers of shipping costs based on distance. For more information, click here.
Three U.S. military veterans launched Rumi, a site devoted to delivering some of the best saffron and cumin the world has to offer. The group discovered the incredible plants while they were deployed in Afghanistan. Today, they use ethically and socially responsible sources to provide countless jobs to Afghan farmers while delivering amazing spices to customers around the world.
Shipping: Standard shipping fees are $4.75.
You'll be amazed by the wide variety of Japanese products offered on this massive site. In addition to Food & Drink, there are many different categories including Bath & Body, Health, and even Electronics.
Shipping: Delivery fees are calculated on a number of factors, so you'll need to choose your own shipping method.
This is one of the best online grocery shops for ethnic foods, especially if you're in the market for premium-grade Sichuan cooking ingredients. From spices and dry goods, sauces and pickles, to inspired pantry collections, your mouth will be watering by the time you place your order!
Shipping: USPS Priority Shipping fees start at $7.00.
Did you know that Amazon has an entire International Food Market? You can narrow down the products by specialty, and shop for grocery items from a variety of different cuisines all in one place. Some sellers even allow you to subscribe, delivering automatic shipments of the items you'll use most!
Shipping: Amazon Prime members receive free shipping on most products.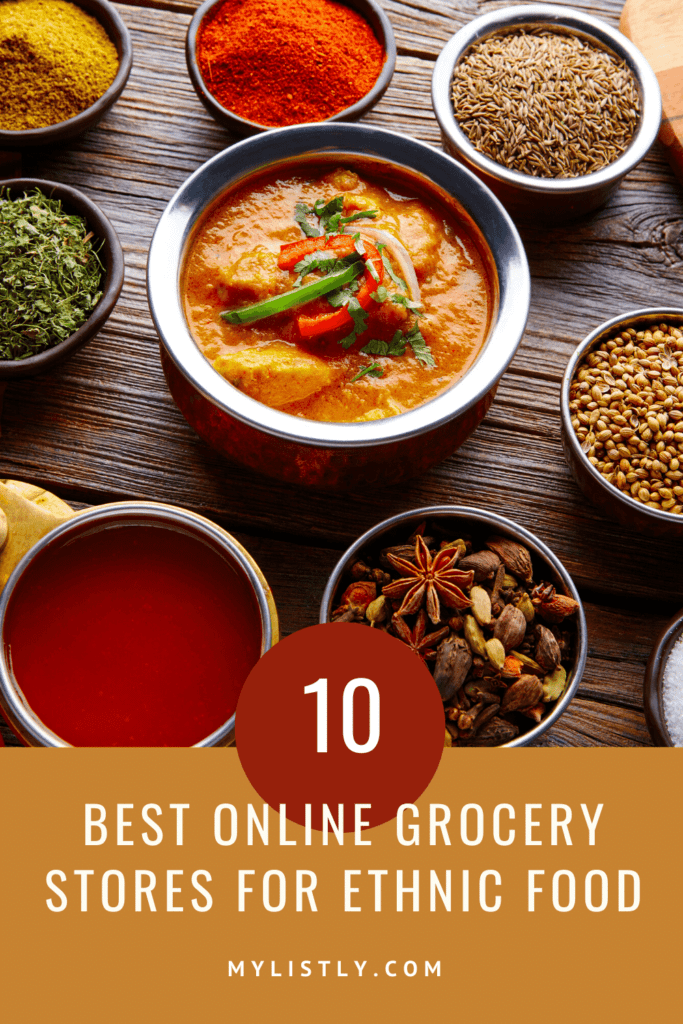 Author Bio: Jeanne is a mother of six (including toddler twins!), writer, and social sciences professor. Growing up, her family lived off and on in Japan, where she plans to relocate someday. Follow her adventures of traveling with obsessive-compulsive disorder (OCD) on The Anxious Travelers!
Latest posts by Guest Contributor
(see all)