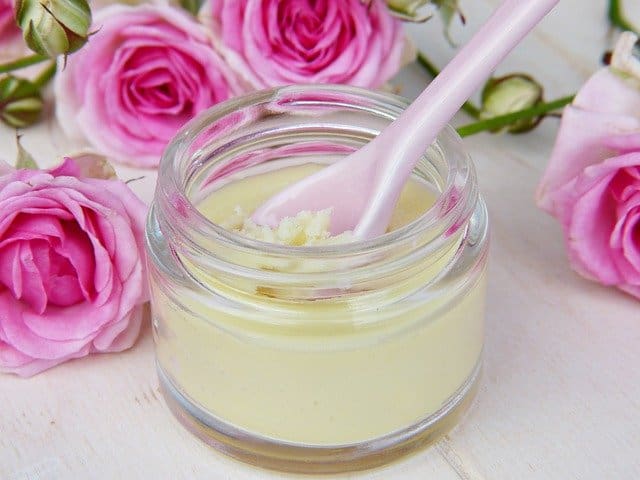 Summer sun and moist, humid air demand a specific routine to keep skin protected and healthy on balmy days. But, when fall arrives, humidity decreases and that means less moisture for your skin. In fact, skin loses 25 percent of its ability to hold onto moisture in cooler months. Windy, rainy days and cold temperatures combined with forced-air heating dries the skin and requires a different approach.
In other words, your summer products will need swapping out. As we wind down the final weeks of the season and get ready for changing leaves, we also need to prepare for an entirely different skincare regime. Here are 10 ways to care for your skin this fall:
1. Moisturize your face. As the temperature drops, choose a thicker, creamier moisturizer instead of your warm-weather, water-based brand. As you visit your drugstore or makeup counter, try to find a product without harsh ingredients that might irritate your skin. Look on the label and choose a cream with Hyaluronic Acid or Ceramides to replenish lost moisture. If your skin is dry, you can also use oils formulated for the face, such as avocado or coconut oil. These ingredients help to form a barrier against the weather and diminish the lines that form when the skin is not hydrated.
Try: AHAVA age control moisturizer.
2. Switch your face care products to gentle formulas. Find cleansing milk or a foaming cleanser as the weather will make your face dry. If you normally use toner make sure it doesn't have alcohol in the ingredient list. You want to take care with your choice of masks and use them sparingly. Clay masks dry your skin, so use hydrating versions or you will risk stripping oil from your face and increase dryness and soreness.
Try: Clarins Foaming Cleanser with Shea Butter.
3. Use sunscreen. You know that you need to wear SPF when you are on the beach or by the pool, but you should also apply during the fall and winter. Put sunscreen on your face, hands, or any other area that is not covered by clothes in cooler temperatures. You should reapply every three hours (versus every two hours for). Try to make sure it is non-comedogenic to avoid breakouts.
Try: Clinique Sun Protection SPF30.
4. Avoid long, hot showers or baths. When it gets chilly, there is nothing more comforting than a hot shower or bath. Even though it is relaxing, it is not the best thing for your skin, as it can strip it of essential moisture. Not only does the hot water dry the skin, but it can also damage the surface. Limit the time in the shower to around seven minutes, and use lukewarm water, not hot. If you are so inclined, switch the nozzle to cold to close your pores as you finish off. Finally, slather on a creamy moisturizer while your skin is damp to seal in the moisture.
Try: Biotherm Oil Therapy.
5. Exfoliate once or twice a week. The heater inside and the cold air outside dehydrate your skin cells, causing them to die more quickly. You want to slough them off, so that new, healthy cells replace them. For your body, you can use a nourishing exfoliator in the shower after washing in warm water. Your skin, now prepped for the moisture step, will absorb cream better. Never use a body scrub on your face as it is too rough. Purchase a product specifically for the face and only use it once or twice a week. Acne-prone skin will need a mild formula. For lips, purchase or make a sugar-based scrub and gently massage it on your kisser.
Try: Thalgo Eveil a la Mer.
6. Drink more water. You probably already know that your skin is the largest organ of the body. You always lose water from sweat and bathroom breaks and you need to stay hydrated to keep your skin healthy and vital. You should drink eight 8-ounce glasses of water daily, which is about 2 liters or a half-gallon. A bonus is that you will keep your energy and concentration at optimal levels.
7. Don't forget to moisturize your lips. Fall weather is windy and often rainy. Any amount of water can dry your lips as you head inside into heated rooms. And, if you lick your lips to add moisture, it will make them crack and chap. Use petroleum jelly or products that contain grapeseed or jojoba oil to keep them moist and avoid minty or menthol products that are harsh. Apply a cream-based lipstick versus a matte version. If you participate in winter sports like skiing, you should apply a product that contains sunscreen or zinc oxide.
Try: Elemis Ultra-Conditioning Lip Balm.
8. Moisturize your feet. All summer long, you take care of your feet by getting pedicures and spreading moisturizers on your heels to keep your feet looking lovely in sandals. As you put on shoes that cover your feet, you shouldn't neglect your foot care routine. Exfoliate your feet (especially your heels) and then apply petroleum jelly or a glycerine lotion to keep them soft and smooth.
Try: Cowshed Revive Foot Scrub amd Cowshed Body Heal Foot Cream.
9. Use under eye cream. The skin under your eyes is very delicate and prone to drying. If it is not properly cared for, it is the first place that will show signs of aging with fine lines and crepey skin. The best remedy is to moisturize with hydrating, under-eye cream using your ring finger (the weakest finger on your hand). Apply your eye cream first and follow with your face cream.
Try: The splurge-worth LA MER Eyes.
10. Remove make-up and get plenty of sleep. Skin renews itself overnight, and if you leave make-up on, it disrupts the process. Make-up clogs pores and doesn't allow your skin to breathe, which leads to drying, breakouts, and premature aging. Mascara and liners that aren't removed can lead to eye infections. If you are too tired at the end of the day, use remover cloths that are gentle but formulated to take off even waterproof products. Then moisturize and get at least seven to nine hours of rest. Stress and lack of sleep lead to dull, dehydrated skin. That's why it's called "beauty sleep."
Try: Clinique Makeup Remover Towlettes.
Pin to your favorite beauty and health Pinterest boards.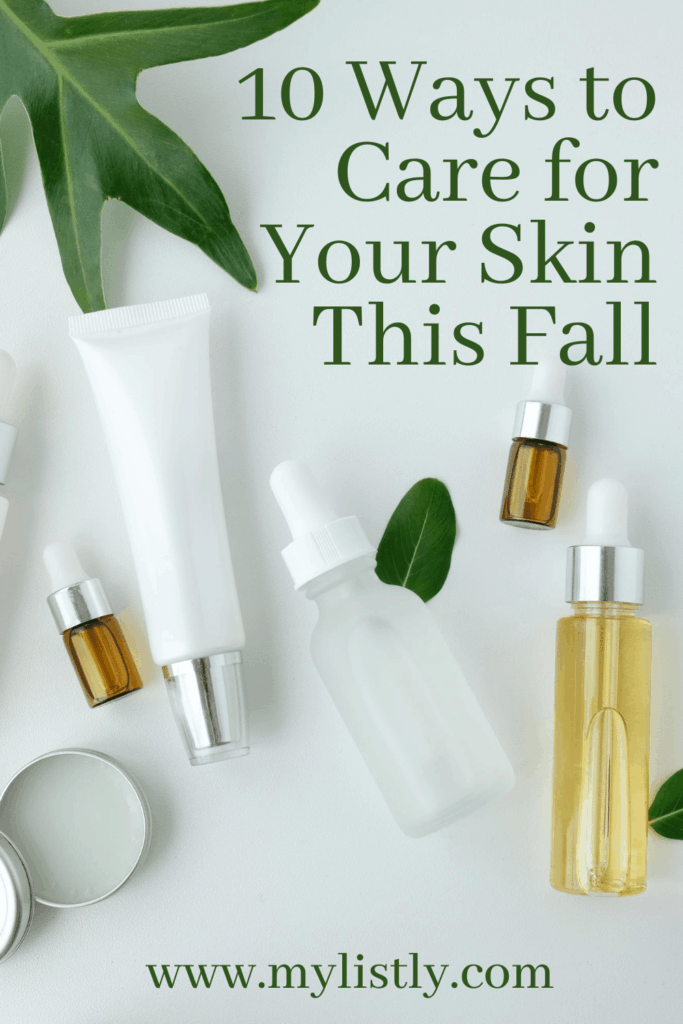 Latest posts by Jeanine Consoli
(see all)