Back in 1981, the arcade classic Donkey Kong introduced us to a pixelated, mustachioed plumber with a penchant for red overalls. Who could have known that Mario would go on to become one of the most beloved video game characters of all time? That's precisely why we've put together this list of the seven greatest Super Mario games ever made.
7. Super Mario Galaxy (2007)
You might get a little queasy playing this gravity-defying game, but the excitement of taking the adventures to space was worth it! As Mario or Luigi, players must collect 121 Power Stars, rescue Princess Peach, and save the universe from Bowser. No pressure! Using the Wii remotes to flick and swish characters through levels made this game even cooler.
Take a look here.
6. Super Mario Odyssey (2017)
After the Nintendo Wii U underperformed, they knew they'd have to knock it out of the park with the Nintendo Switch. As of September 30, 2019, 41.67 million units of the console had been sold, beating the Wii U, GameCube and Nintendo 64 within its first two years. A big reason for that comeback is the success of Super Mario Odyssey. Nintendo combined the new Cappy mechanic and new Mario skills with the open level design of Super Mario 64 to give us the virtual playground loyal fans deserved.
Take a look here.
5. Super Mario Sunshine (2002)
The Nintendo GameCube was one of Nintendo's least popular consoles, which is probably why you won't see Super Mario Sunshine on these types of lists too often. It's unfortunate that more people didn't play, because it really is a colorful, fun (and underappreciated) game. The story unfolds as Mario and the gang head to the Isle of Delfino. A Mario lookalike derails their tropical vacation, and our hero has to work hard to clear his name.
Take a look here.
4. New Super Mario Bros Wii (2009)
While it's easy to appreciate how diverse Mario games have become, the New Super Mario Bros Wii brought us back to the original style we know and love. As the name suggests, this is very much a dramatically updated version of the first game – but with four-person simultaneous gameplay. It really is the best of both worlds!
Take a look here.
3. Super Mario Bros. 3 (1990)
The camp is firmly divided over Super Mario Bros 2, but everyone seemed ready for this insanely good follow-up. Mario suddenly could slide down slopes, ground pound, swim like a frog, take on the appearance of a Hammer Bro, and even fly (thank you, Super Leaf and Tanooki Suit)! We also got the introduction of Bowser's kids and a world map. It was a game-changer (literally)!
Take a look here.
2. Super Mario 64 (1996)
Out of sheer respect, this isn't number one, but it really could be. How can we even summarize the impact of Super Mario 64? This is the game that brought Mario into a 3D world. The wonderfully open environment paved the way for Super Mario Odyssey. We explored every nook and cranny and fell deeper in love with every secret treasure we found. Almost 25 years later, it's still a solid way to spend an evening.
Take a look here.
1. Super Mario Bros (1985)
This is the game that started it all. Yes, it's pretty basic compared to newer titles. Yes, modern consoles are more powerful than the NES, but Super Mario Bros was so good that it created the Mario Mania that exists today. Many of the things we love about Mario games – the mushrooms, sound effects, fire flowers, and crazy jumping platforms – can be traced back to this one meticulously and ingeniously designed game, which is why it deserves top honors.
Take a look here.
What's on your list of the greatest Super Mario games?
Author Bio: Jeanne is a mother of six (including toddler twins!), writer, and social sciences professor. Growing up, her family lived off and on in Japan, where she plans to relocate someday. Follow her adventures of traveling with obsessive-compulsive disorder (OCD) on The Anxious Travelers!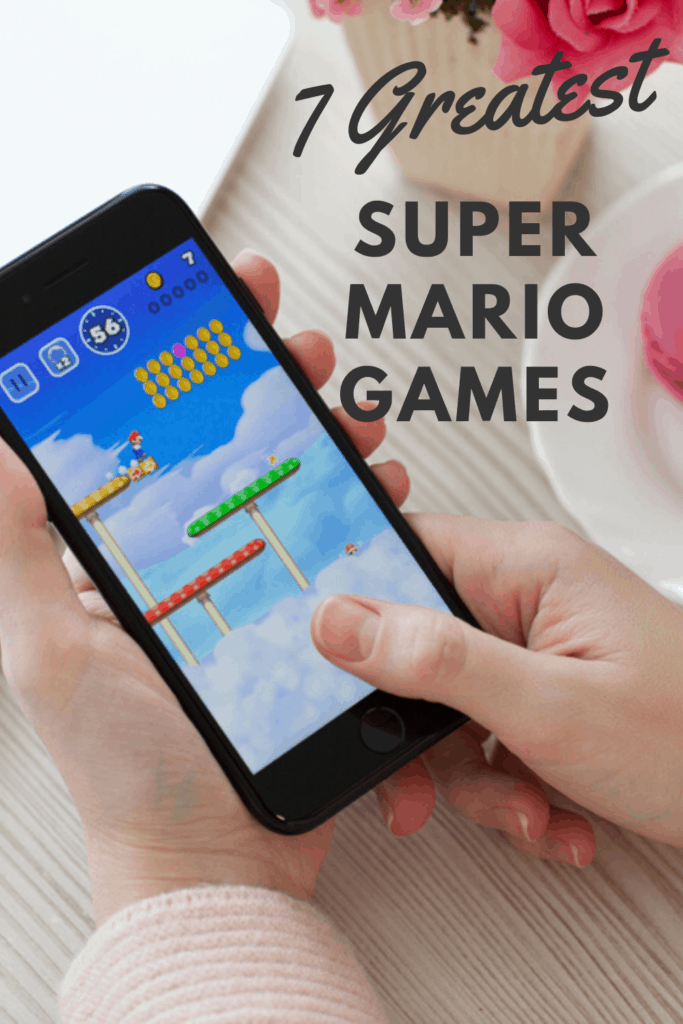 Latest posts by Guest Contributor
(see all)